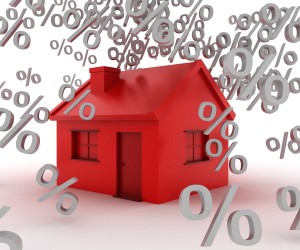 Despite that fact that mortgage rates are slowly creeping higher, Freddie Mac reports that they are still low enough to allow high home-affordability for your home. In fact, home sales continue to rise and new construction is being completed nationwide to keep up with the demands of prospective home buyers.
The Primary Mortgage Market Survey® (PMMS®) reported the average 30-year fixed-rate mortgage (FRM) at 3.59% (0.7 point) last week, which is still lower that the average rate of 3.78% a year ago. The current average 15-year FRM came in at 2.77% (0.7 point), versus the reported 2012 rate of 3.04%.
The rate increase has been gradual and is not expected to affect your home sales at this point.
Frank Nothaft, vice president and chief economist, at Freddie Mac, responded to the higher rates, saying,"While this may slow some of the refinance momentum, rates are nonetheless low and home-buyer affordability high, which should further aid home sales and construction in coming weeks. For instance, in April, single family housing permits rose to the strongest pace since May 2008 while existing home sales for the same month grew the most since November 2009. Moreover, the National Association of Realtors® reported that the median number of days on the market for these sales fell from 62 to 46 days, the fewest since it began collecting the data in May 2011."
Little change was seen in the 5-year Treasury-indexed hybrid adjustable-rate mortgage (ARM), shown at 2.63% (.5 point) for May 23, 2013 as compared to 2.83% for the same time period last year, and the 1-year Treasury-indexed ARM is currently averaging 2.55% (0.4 point), while last year it came in at 2.75%.
To read more about the housing market and review current and historic rates, please click here.