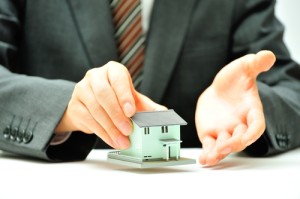 When you're in a hurry to sell, you need top dollar, try some of these tips:
Have us evaluate your home. As real estate professionals, we know what sells and what doesn't and we can help you spend your money wisely to get the best return.
Have a home inspection. A certified home inspector can point out areas that need correcting, fixing or removing.
Paint walls a neutral but modern color. Gone are the days of all white walls, but sticking to taupe and gray tones gives a hint of freshness while remaining timeless.
Request a home energy audit. Most utility companies offer this service. Sometimes simple lighting changes or additions to insulation give your home a higher energy rating and make it more attractive to buyers.
Clean up landscaping and add regionally appropriate, low maintenance ground cover.
If your home has "popcorn" texture on the ceiling, removing it and replacing it with a smooth or more modern texture will increase home value. Before you DIY this, however, make sure that your ceiling texture is not made with asbestos. Up until the late 70s, many textured ceiling preparations used asbestos flakes. If your home is newer than this, you're probably fine doing this on your own, but if your home is older, higher a licensed professional with experience in asbestos removal and disposal.
Replace your roof. If you live in a storm-prone area, your roof may have hail or wind damage that you cannot see. Have your roof inspected (most roofing contractors do this for free) and if your roof has storm damage, contact your homeowners insurance to see about getting it replaced. Often, storm damage replacement is time sensitive, so if you've had a heavy hail or windstorm, do not delay in having your roof evaluated or you may end up paying for it yourself. A new roof may not allow you to increase your sale price, but a damaged roof will lower your home's value.
Remove dated wallpaper. Simple removing outdated, stained, peeling, or faded wallpaper from kitchens, baths and bedrooms gives the home a fresher, less outmoded look. Instead of replacing it with new wallpaper, simply finish and paint the area with a neutral color in an appropriate finish.
Replace light fixtures. Ceiling and vanity lights that you replace with high-efficiency fixtures upgrades your home with very little expense and bring your home into the compact fluorescent era. Upgrading exterior lights with automatic lighting options adds a safety factor to your home's exterior while reducing energy costs.
Expose your hardwood. If you have hardwood flooring hiding underneath stained, faded or worn carpeting, remove the carpeting and expose the hardwood. If you can refinish the floor, do so, but even if you cannot, you can use some quick fix options to make your wood floors look inviting when your home is showing.
When in doubt, refer to number one above: call us. We'll help you determine the best options for your home. Compliments of Virtual Results