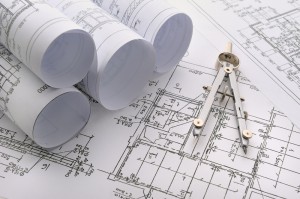 Thanks to those visually stunning video tours, the HGTV Dream Homes have become top-of-mind for buyers looking for the latest and greatest in home design. Each year's home showcases innovation in concept, layout, building materials and design. Here are three of our favorite features found in the 2014 Dream Home as well as the two Dream Homes that preceded it. 2014 HGTV Dream Home in Truckee, California The main living area of the 2014 Dream Home calls to mind the rustic cabins that first sprang up around Lake Tahoe decades ago. But this mountain home has three of the home's most popular rooms connected in one A-frame structure set just off the main foyer.
The dining area is at the front and is surrounded by tall glass windows and topped off with exposed beams.
A galley-style kitchen flows out from the dining area and features an enormous kitchen island large enough to seat five people along with plenty of work space for a home chef.
Nestled behind the kitchen is a living room that blends industrial design sensibilities with warm, rustic touches perfect for the home's natural settings. Featuring large, steel frames, the floor-to-ceiling windows flood the room with natural light.
2013 HGTV Dream Home on Kiawah Island, south of Charleston, South Carolina With its island setting and views of the marshland, the Dream Home on Kiawah Island would not have been complete without these three features:
A large deck with an illuminated "plunge pool" gives people the perfect spot to cool off on hot summer days and a beautiful water feature to admire in the evenings, with the water casting ripples of light throughout the living area.
The playroom features plenty of space for table tennis and room to lounge and watch TV, but the twin beds suspended by chains are the stand-out feature of this room. They're designed to sway gently, as if you're being rocked to sleep by island breezes.
The multi-functional garage is actually under the house and features a slated wall system that's perfect for hanging bikes, kayaks and beach equipment. The garage also has a humidity-controlled closet for golf bags and fishing equipment. While garages are typically dingy, this one shines with a cement floor sealed with a protective marine coating which gives it a clean, high-gloss finish.
2012 HGTV Dream Home in Park City, Utah Located in a spot popular with winter sports enthusiasts, the following three features of this Dream Home made it perfect for its setting and function.
As the first room home owners use as they enter, the mudroom has plenty of lighting, hooks, storage space and an easy clean-up tile floor. Its location near the laundry room and the hallway that connects to the family room makes it a perfect entry spot for people coming home from a day on the slopes.
The master bathroom sparkles with accent walls covered floor to ceiling in iridescent glass mosaic tile in warm brown and neutral colors, a rich contrast to the crisp white soaking tub. The glass-enclosed shower is designed to have an outdoor shower feel and has a hand shower hose that retracts into the wall when it's not being used.
The master bedroom has its own sitting room and cozy balcony, with large pocket doors separating the bedroom area from the sitting room and front balcony.
If you're looking for ideas and inspiration for your next home or remodeling project, click here to see photos, videos and tours of the current and past HGTV Dream Homes.