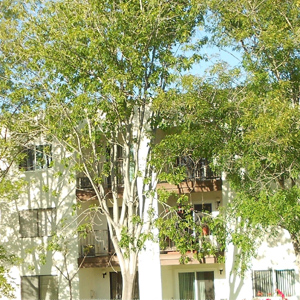 A condominium can be a great choice if you are considering downsizing your home. There are special rules that apply to condos, though, so be sure you know exactly what they are before you buy your condo. A good real estate agent should be able to show you the rules before you get too deep in your property search.
Pay Attention to the Details in Your Home Search
One of the real benefits of living in a condo is that upkeep and maintenance are taken care of by the property management or condo association. Residents in the complex pay monthly fees for these costs, a portion of which is placed into a savings account for future repairs. Be sure to check the financial records of the condo association to ensure that they are putting some of the monthly fees into savings for big repairs like a roof replacement. This is especially important in an older complex, where rules may be a bit more lax. You'll also want to review the complex's insurance policy, too. Actual buildings and exterior walls are usually covered, but you'll want to know if the belongings in your condo are, too, or if you need an additional policy. Find out what exterior maintenance jobs are covered by your condo association and if there are rules about exterior decorations. Some places are very strict, and you don't want an unhappy surprise if you love to decorate for holidays. Read all community rules very carefully. Two things that can make or break living in your condo are the manager (if applicable) and the homeowners association (HOA). A professional, on-site manager is a must in a large condo complex. You want to be sure that repairs will be done quickly and well and you will also want to do a little digging if it's a new development. Find out and research the developer. Talk to potential neighbors about the HOA, too. It should be a resource for keeping the complex running smoothly. If not, move on. If you do your research and find a quality condo complex, you'll be sure to enjoy your home for as long as you choose to live in it.